Paul Lawton
A sociologist and cultural ethnographer, Paul spent the first decade of his career in the field before transitioning to agency life, where he has been busy translating his research history into novel insights and processes for clients.
I became a Sociologist because of Winnipeg's political punk band Propagandhi, who turned me onto thinkers like Noam Chomsky, William Blum and Ward Church.
Question and Answer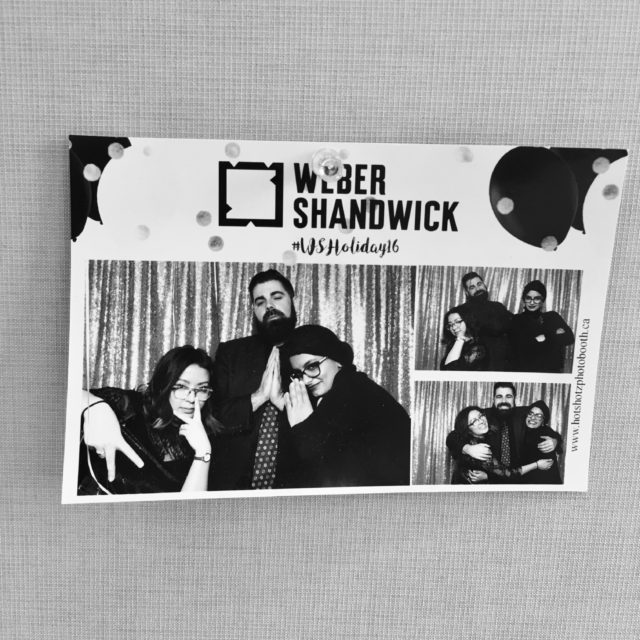 How long have you worked at Weber Shandwick?
I started in the Toronto office in January 2016 and have worked here exclusively, though I spend time in our Montreal office from time to time.
What's the best thing you've ever seen happen inside the Weber Shandwick offices?
Last June during Ramadan, our hyper-talented colleague Fatma Othman held a charity event called "Fast with Fatma." Almost half of our office fasted, and then broke fast at the end of the day. We raised a bunch of money and donations for the local food bank! It was just a simple fast, but it made me feel so happy about working with good people.
In five words or less, how would you describe your Weber Shandwick colleagues?
Driven, dialed-in, empathetic, literate, and supercool.
If there were a Weber Shandwick yearbook, what would your superlative be?
Most likely to bring up "playing in a band" within the first 20 minutes of a meeting.
What's the coolest (or weirdest) place a project has taken you?
For our client Air Canada, I hosted Toronto Maple Leafs hockey influencers to a playoff game in Boston on the private jet that the Leafs use to fly between games. I was working/watching the game in the loudest arena known to man, and praying that no one got beat up by a crazed Bruins fan!
Either/Or

Coffee or Tea?
Coffee, with cream.

Paperback or eBook?
I'm platform agnostic.

Dogs or Cats?
I'm life-or-death allergic to both (the key phrase here is "asthma death"), but dogs.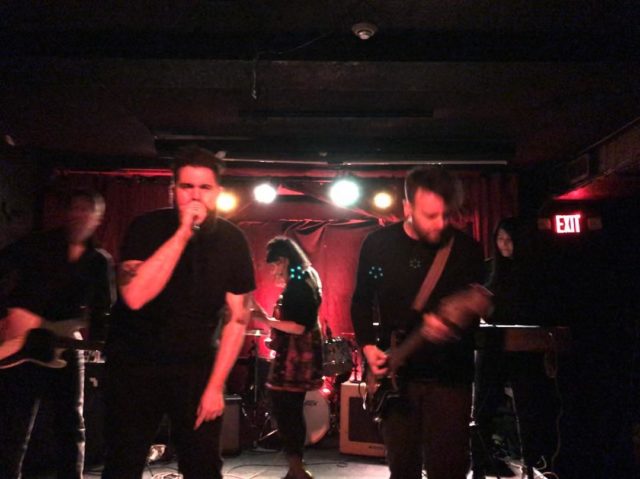 You're currently a Ph.D. candidate in sociology, what is your thesis about?
My research is on how Internet becomes an intermediary in doctor/patient relationships, the rise of the expert patients, and the fall of the golden era of doctoring.
You're also a record label owner, how did you get into that?
I was playing in bands and promoting concerts in Alberta, and labels just stopped releasing records from all of these great bands I loved, so I started as a way to fill a void. My first label, Mammoth Cave Recording Co., put out over 50 records of all Canadian bands, including reissues from Shadowy Men on a Shadowy Planet (all the music from the hit Canadian comedy series The Kids in the Hall) and Simply Saucer (the greatest proto-punk band of all time, and they were from Hamilton, Ontario!).
What's your favorite Canadian band of all time?
Probably Neil Young based on the quantity of Neil Records I own and the number of times I've gone out of my way to see him live. His vocoder heavy album Trans is one of my all time favourite records, one that I've listened to over a thousand times! I'm also really into Destroyer from Vancouver, which I love for his outrageous pretentiousness and wordplay. And I became a Sociologist because of Winnipeg's political punk band Propagandhi, who turned me onto thinkers like Noam Chomsky, William Blum and Ward Church.
How many records are in your record collection?
A stupid amount. When I moved to Toronto in 2012, I only brought what could fit into my 1986 Plymouth Voyager, and the van was two-thirds records.
Do you play any instruments, and if so which ones?
I usually play bass, but I've played in bands where I have been the drummer, guitar player, synth player. I have a new band (with one of our copywriters here in the office), and I'm just singing because I am tired of carrying big amps through narrow hallways.
What's the best piece of career advice you've ever gotten?
Say yes.
---