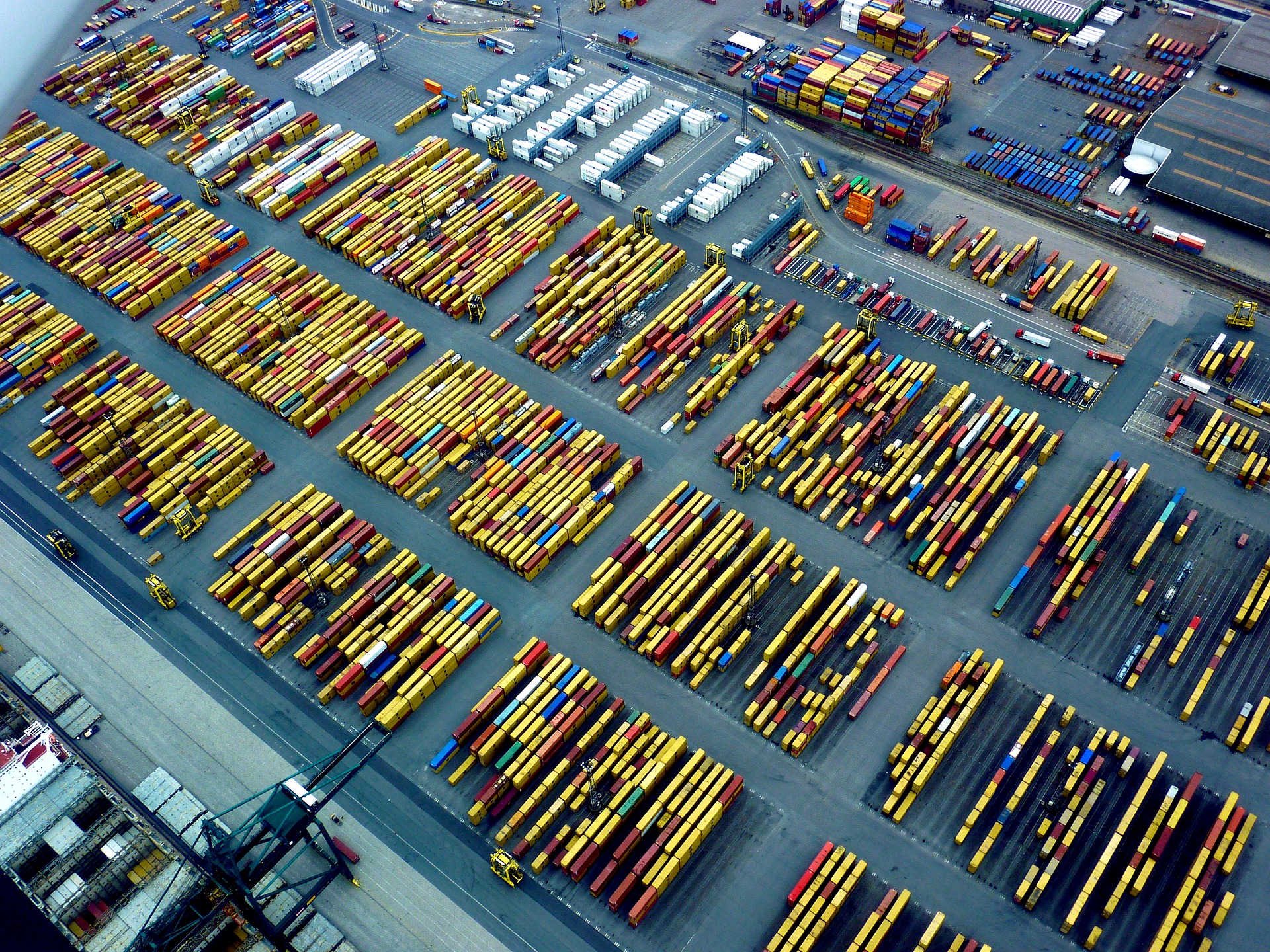 Recovery Insights: Logistics
Each week, Weber Shandwick's COVID-19 Asia Pacific Recovery Report shares the strategies, perspectives and case studies of the COVID-19 era. With Recovery Insights, we examine how a specific sector or industry is tackling the many challenges of pandemic recovery in the Asia Pacific region. Today, inside Asia Pacific's logistics sector.
90% of international trade is seaborne. According to a survey by JLL, 81% of respondents plan on increasing investment in logistics across the Asia Pacific by the end of 2021 based on the impact of COVID-19. This is noted in both the private and public sectors.
Ports are the lifeblood of the economy 
Singapore's ports have remained resilient amid the pandemic, with container throughput falling only 2% from January to July year-on-year. According to the Senior Minister of State for Transport, the port of Singapore saw some diversion of traffic from other ports. In the meantime, the city-state is building the world's first fully automated container terminal. Construction is scheduled to be completed in 2040.
Tauranga, New Zealand's largest port and Oceania's most productive container terminal, saw its average net crane rate increase 8.8% to 35.8 per hour. The company has just posted net profits of US$60.8 million, which was attributed to an increase in container volume and the diversity of cargo shipments through the port.
South Korea's Port of Busan has been able to benefit from vessels re-routing from Hong Kong SAR amid an outbreak of COVID-19 in its port and a subsequent implementation of strict quarantine regulations. The number of vessels entering Hong Kong SAR waters in the first two weeks of August was around twelve per day, compared with an average of twenty-seven a day in July.
In a bid to support its maritime and hospitality industries, The Philippines continues to position itself as a crew change hub. In the last four months, a total of 734 ships docked or anchored in the Port of Manila for the purposes of crew change, with Japanese and Taiwanese shipping lines relying on Filipinos for approximately 75% of its crewing needs.
A bright spot amid the current challenges faced by the aviation industry is cargo. Singapore's Scoot and Hong Kong's Cathay Pacific have both removed seats aboard their aircrafts to meet the growing demand for air freight capacity. In response to a second wave hitting Vietnam, the country's flagship carrier has stepped up its cargo capabilities, with cargo becoming the airline's main source of revenue.
COVID-19 has driven logistics infrastructure investment in the region 
To support the state's economic recovery from the COVID-19 pandemic, Western Australia's government have allocated $81.7 million worth of works for critical port and road repairs for the Pilbara Ports Authority.
As part of the country's push for the development of basic infrastructure like roads, seaports, and airports, Indonesia's 2021 state budget will allocate Rp. 414 trillion (US$28.5 billion) for infrastructure development, up 47% from this year's budget. Part of this plan includes the introduction of a national logistics ecosystem (NLE) which all logistics operators and stakeholders will be able to use to exchange data for both domestic and international trade.
Cambodia's Ministry for Public Works and Transport has announced that projects reinforcing logistics, such as the establishment of a logistics centre in western Phnom Penh, will help the country recover from COVID-19. The location being assessed is strategically significant as it sits between the Sihanoukville Autonomous Port and the border with Thailand. Myanmar is currently in the final implementation of the country's National Logistics Master Plan to drive the development of the logistics sector. Developed with guidance from the Japan International Cooperation Agency, the plan projects that the logistics sector in Myanmar will grow threefold as a result of its implementation.
Methodology  
Media analysis of stories covering Australia, Cambodia, Hong Kong SAR, Japan, Malaysia, Macau, New Zealand, Philippines, Singapore, South Korea, Taiwan, Thailand and Vietnam from 3 August to 3 September 2020
For more insights, case studies, and data on recovery efforts throughout the Asia Pacific region, subscribe to Weber Shandwick's COVID-19 Asia Pacific Recovery Report.
---