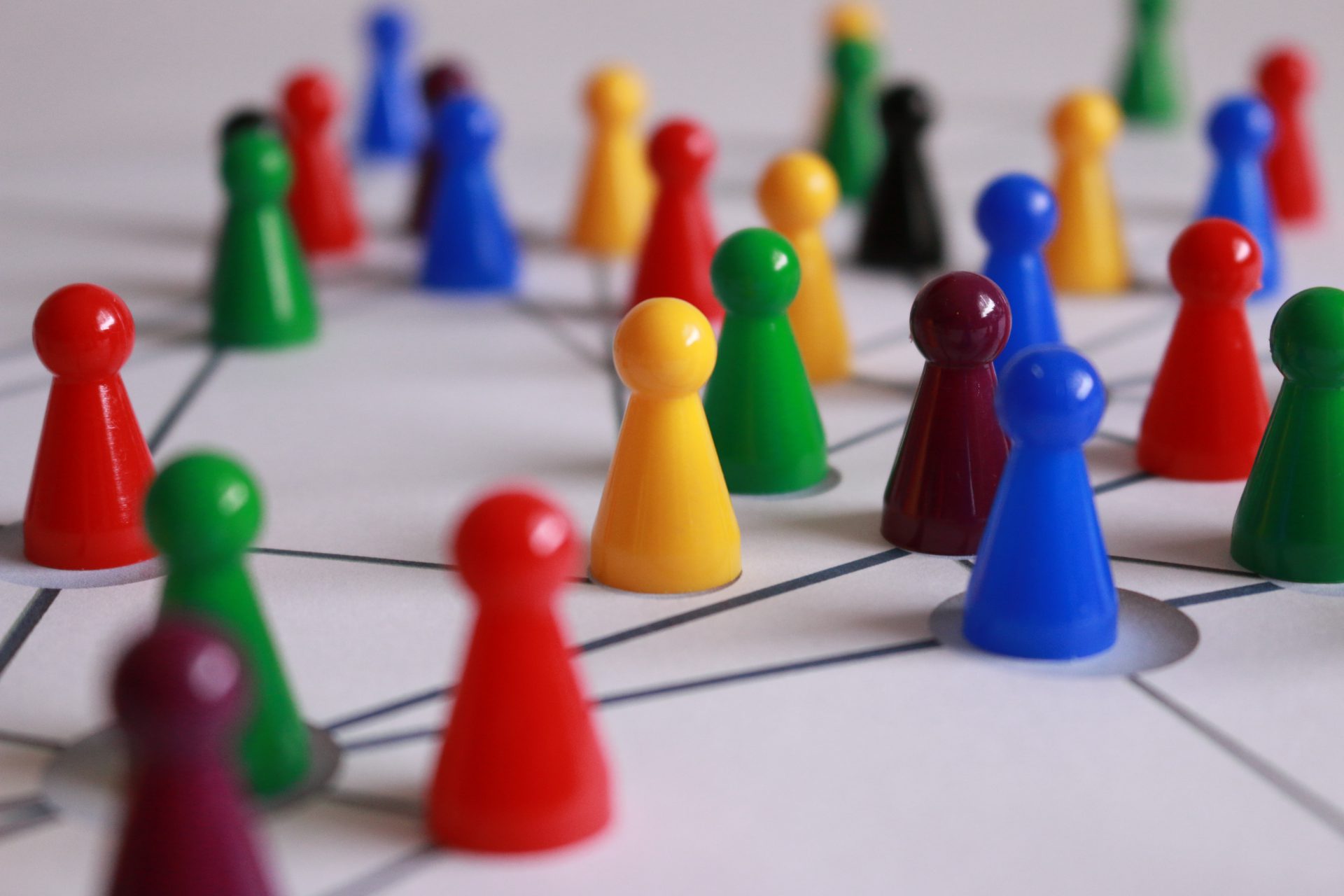 The Digital Transformations Of PR & Communications
Weber Shandwick's Chief Digital Officer Chris Perry recently visited Korea to present at the Asian Leadership Conference. While in the region, he spoke with The PR's Sunhye Ahn about the ongoing digital transformations of global PR and communications – and how Weber Shandwick Korea are leading the way.
This article was originally published in Korean-language publication The PR.
Weber Shandwick is a global PR agency, but participates in the Cannes Lions annually and competes with other creative agencies. The agency's global Head of Digital, Chris Perry said, "Many categories, such as PR and advertisements, are being mixed into one. The Fearless Girl statue, the winner of this year's Cannes Grand Prix, was a project run by an advertising agency, McCann; however, the idea was closer to the sphere of PR."
The authority of traditional media in content reliability seems to have declined. People nowadays value 'who shared the news' more than 'who created the news'. How does this affect professional communications?
Social Networking Services (SNS) connect people to people, as well as certain topics and issues. People follow what they are interested in, and create an information cocoon. In such an environment, there is a tendency to trust information from sources that are closer to them.
Of course, companies and traditional media are still the sources of information and content. And, I believe, traditional media plays a key role in creating content that is in-depth and shaped with expertise.
How do you deal with negative issues that arise online?
We have an online simulation program called Firebell. We are able to diagnose and investigate our clients' potential issues and prepare and practice the expected scenarios.
We make a client demo SNS channel, media websites and anti-company websites so that our client can experience a simulated crisis in real time.  Firebell is also used in creative planning. While some campaign ideas are expected to empathise and engage with many people, it may become a problem in certain communities. Even if it is not a negative issue, we still simulate people's expected reactions.
Please give me a specific example.
Here is one – Excedrin, an over-the-counter headache medicine from GSK Consumer Healthcare. Heading into last year's the US presidential debates, we discovered that the keyword 'headache' came out frequently on social media. Using this insight, the team came up with the #DebateHeadache campaign on Twitter. The reaction was hot. Not only was it mentioned a lot on SNS, but it was also declared 'the winner of Wednesday night's presidential debate' on CNN and a host of other late night network shows.
In the end, creative idea planning is very much tied-up with scenario planning. When you send a message to the public, you have to create one anticipating how they will react to the message. The key is to anticipate public reactions, whether it is for protection (crisis defense) or promotion.
Every year, Weber Shandwick enters the Cannes Lions Festival. Can you share some takeaways from this year?
There are a few takeaways.
Firstly, the boundaries around the categories have disappeared. A variety of categories are being mixed into one.
Secondly, more campaigns than ever are using technology and social networks as their canvas for creative communications. We're seeing a lot of convergence between conceptual planning and creative technology ideas.
And finally, there is an expectation to deliver business solutions not just campaign ideas.
There is an increasing demand for content marketing to not only support PR for enhancing corporate image but also to support sales activities.
Well, with Excedrin, tapping into cultural conversations actually converted into a sales lift – by building awareness and engagement with the masses.
There are also new direct marketing opportunities emerging.  On many major social networks, content can directly lead to commerce.
For instance, Philips in Korea expanded sales by including a "buy now" URL at the end of a hidden camera video clip that went viral. The product was only available online and, thanks to the video posting on social media that directed users to commerce sites, a month's worth of products were sold out within two weeks.
We call such approach Content to Commerce. It is also addressed as the C3 model of Content, Community and Commerce.
Campaign videos are becoming more and more important in the digital field.
Videos capture attention within a short time span. Among them, mobile video is most effective. In the U.S., voice content is also becoming more important – whether through virtual assistants or the resurgence of podcasts.
There are a lot of existing advertising agencies that have handled video content as their professional service. Why should clients feel inclined to rely on a PR agency for video content?
Unless they are extremely creative and innovative, videos don't automatically translate into digital engagement. Social media shaped a whole new ecosystem for the production of visual content. Video formats have diversified across different mediums and platforms – from vertical videos and GIF memes to cinemographs (moving images) and live videos.
PR agencies, by managing social channels, constantly analyse where the target audience is granting their attention. This allows PR agencies to better select and develop divergent video formats to better suit the topic or campaign of interest.
In recent years, brand journalism has become a hot topic but, in Korea, many companies still feel burdened by the term 'Journalism' itself.
There are many terms like brand journalism, content marketing, digital marketing and more. We use the term 'brand publishing', to be more precise. For the past 3-4 years, Weber Shandwick has been helping clients to commercialise their brand publishing.  In today's environment, every company has an opportunity to be a source of specialised information'.
Do you think building your own platform like owned channels is necessary when you pursue brand journalism?
Having owned channels is part of the formula – but not necessarily essential. After all, content not only gets distributed through newsrooms but also through social media platforms and via contributed articles on media platforms.
Integrated media planning a very important part of the mix. Paid media, sharing through social media and working with the press (as we always have) are all part of media planning. Clients need to focus on the distribution as much as the production of content.
Capturing the attention of the Millennials is one of the biggest topics and concerns when discussing digital strategy. Do you have any advice on how to find things that millennials can relate to?
Like any other demographic or community, you have to learn and understand their interests, media and social behaviors as well as ways of thinking.
If you try to instruct them through marketing and make them feel manipulated in any way, they will ignore you and you will be left behind. This applies to not only millennials but also to any other target audiences.
Chris Perry is Chief Digital Officer for Weber Shandwick. 
---