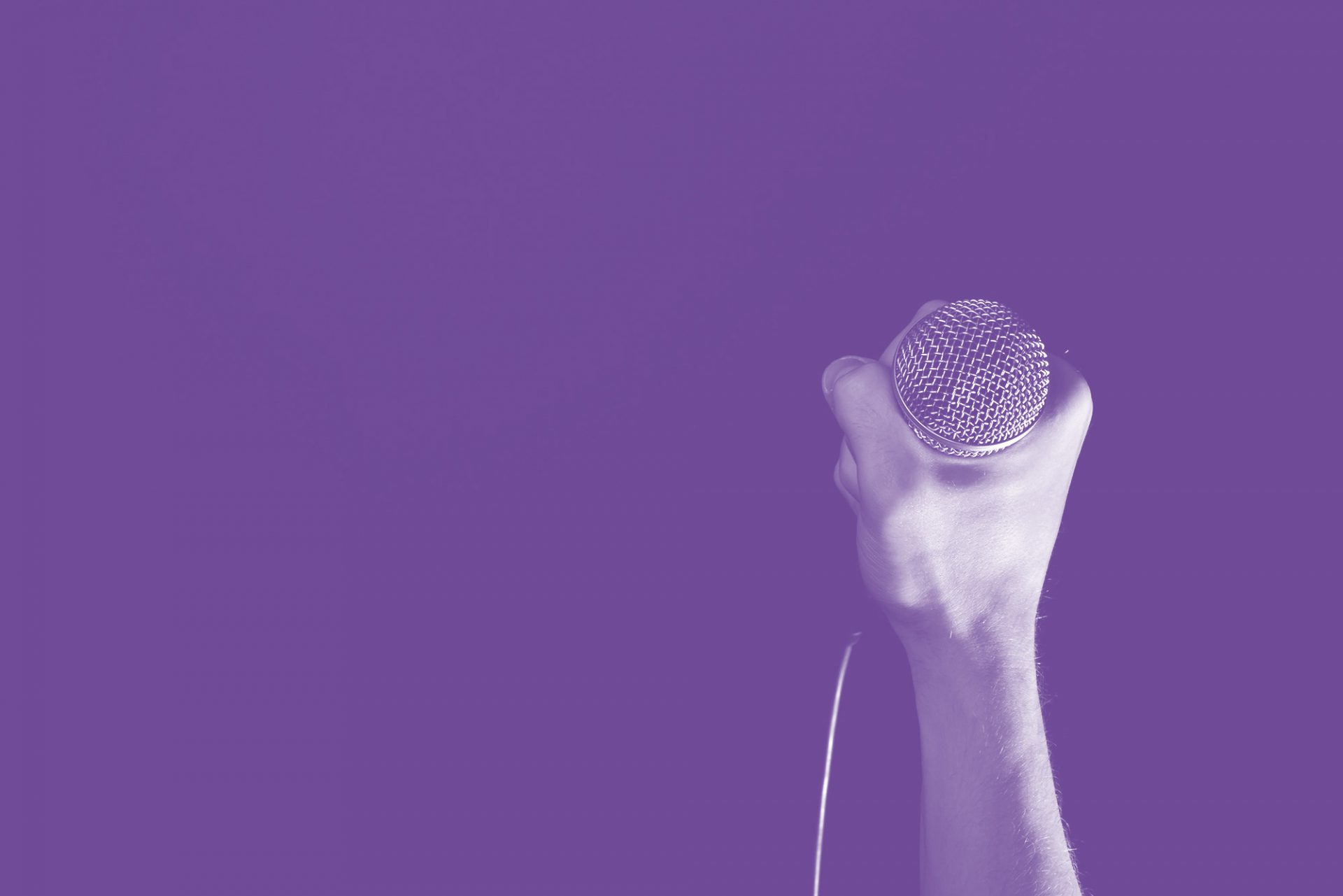 Behind The Decks: Integrated Communications & Live Music
Music is a vital component of Weber Shandwick Asia Pacific. With Behind The Decks, our people share the music that inspires them throughout their working life. For Lucy Han, her love of live music paved the way for developing truly integrated digital campaigns for Korean brands across the globe.
Increasingly, PR has moved beyond the traditional remit of 'Public Relations'. In today's communications environment, public relations can encompass anything from advertising and content generation to crisis management and social media strategy. And, more often than not, all at once.
In terms of integrating all of these different approaches, Korea is one of the most advanced markets in the world. Boasting the fastest internet speeds on the planet and some of the world's most successful technology brands, Korea's marketplace naturally fosters multi-format thinking in communications.
As Weber Shandwick Korea's Senior Vice President of Digital, Lucy Han is often charged with bringing many of those different approaches together – working with her teams to deliver fully integrated digital campaigns for Korean brands looking to connect with international markets.
Her most consistent challenge is developing strategies that are effective not only across different communications channels – but also resonate across different cultures and languages. Fortunately, a lifelong passion for live music fosters a surprisingly unique perspective for her profession.
Lucy Han –In(tegrating) The Moment
I've never had a clear roadmap for my career. I'm not a person that likes to be in the spotlight. I don't need to conquer the world. To me, a job has really only ever been something to allow me to live my life and follow my passions.
On my most cynical days, I'd probably still describe a job as something I need to sustain my addiction to live music. I've been going to concerts my whole life – dating back to being the only Korean girl at a massive country music gig in San Diego when I was a teenager. (It's an expensive habit!)
But, there's a reason I've stayed with Weber Shandwick Korea – even if it's difficult to fully articulate in a way others may understand. In part, it's the people. Then, there's the clients. There's a trust that exists between us and our clients that allows us to execute truly unusual and ambitious ideas.
The kind of boundary-breaking ideas that spread throughout a culture and actually make a substantial, lasting positive impact on people's lives. I've not been in another communications environment where clients had that kind of trust in creativity. Expectation, even.
But, if I had to boil it down to what connects me to my job, it'd be The Moment.
If you've ever seen a great campaign or advertisement or artwork, you know The Moment. It's that point in time where all of the different components align perfectly to precisely communicate a crystal-clear idea. It's like a surgical laser straight to the heart and mind. You don't think. You just get it.
I work really hard to create those moments. Not just at the execution level of a strategy, either. You have to hit The Moment long before it actually reaches your audience. As early on as the pitch process, I'll be bugging our teams to ensure we have the perfect music for our client presentation.
If there's anything that really taught me the complexity and value of The Moment, it'd be live music. A concert is a world of moving parts. You're not just experiencing one musician or a group of musicians. You're engaging with an array of amplifiers, lighting rigs, venue acoustics, cultural attitudes and more.
At any point, any individual factor could throw it all out. A single instrument out of tune. A too-bright light shining in your face. The wrong crowd for the wrong event. All of a sudden, you'll see all the strings and mirrors making the magic happen – and the trick itself just falls flat.
But, that's not what people think of when they think of live music. It's definitely not what I think of. No, you think of The Moment – that single weightless moment when it all spontaneously falls together and you're simply overwhelmed by a crystal-clear handful of seconds. You don't think. You just get it.
For this selection, I've collected as many of The Moments as I can put together. The artists who managed to bring it all together into a brief, spectacular experience that I've never forgotten – from my beloved Jason Mraz (who I will proudly argue I introduced to Korea) to Nine Inch Nails.
Lately, there's been a lot of discussion around the idea of integrated communications; of all our different streams of communications coming together into sophisticated, multi-platform, multi-region campaigns. For many, there's a confusion about how to balance all these elements.
But, to me, there's a relative simplicity to it. For any strategy to transcend platform or regions and engage such a wide array of communities, it needs to connect to a single, precise idea – a clear, compelling focal point that resonates in a fundamentally human moment.
It's about The Moment.
Lucy Han is Senior Vice President, Digital for Weber Shandwick Korea.
If you'd like to work with Weber Shandwick Korea, reach out here.
Previously on Behind The Decks…
Behind The Decks: The Musicality Of Mentorship
Behind The Decks: The Client Connection
Behind The Decks: Building Team Culture
Behind The Decks: Digital Strategy & Polyphony
Behind The Decks: The Passion Behind B2B
Behind The Decks: The Automotive Sound
Behind The Decks: 'Tis The Season
Behind The Decks: Music & Healthcare
Behind The Decks: New & Improved
Behind The Decks: Spikes Asia
---