by Marketing Interactive
November 7th, 2014
Traditionally the unloved child in the marketing mix, the PR discipline has often been pushed aside for advertising, with PR seldom being picked as lead discipline.
However, with data and digital taking centre stage in communications of the future, there remains great potential for the function to carry greater clout.
Recent developments show PR agencies however, still looking to find their edge in the marketing mix. Many PR agencies such as GolinHarris (Read also: Can PR agencies be as creative as ad agencies?), Edelman's Zeno Group and WeberShandwick are picking up disciplines from the ad agency model in an attempt to gain clout.
Marketing sat down with Cathy Calhoun (pictured below) , chief client officer of WeberShandwick, who said that the agency has set up a studio system of videographers, art directors, producers – to push deep into the content model. She adds that the kind of talent the agency has been hiring has seen a drastic difference.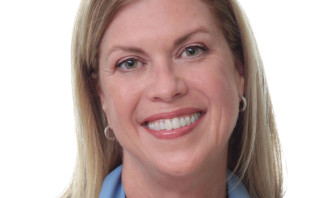 "We are hiring more from ad agencies, publishing – specific creatives – digital strategists – creative technologists – in the States, we hire on a close to one-for-one basis – a non-traditional PR person for a traditional PR one," she said.
This then begs the question – what skills does the PR person of the future need, I ask Calhoun, who says she comes from a "classic PR" background.
Borrowing a quote she heard in a presentation, Calhoun said: "In communications you have to have part Madison Avenue marketing – part Hollywood entertainment and part Silicon Valley technology. It's really true."
"You have to be able to think and write – fundamental – but you have to be really energized by change and seek out innovations, without being afraid of it. The skill set is truly different right now," said Calhoun.
Ten years ago the industry was far more focused on "strong executers – people who could write, think on their feet, get the job done quickly and flawlessly". While these are important, the landscape, as well as clients' issues have changed. "Strategic thinking, business acumen, creativity and an innovative mindset are more important than ever," said Calhoun.
For the full article on Marketing Interactive, click here