by admin
February 5th, 2013
Often with the Super Bowl, the game itself is overshadowed by the half-time show. Think Janet Jackson, Bruce Springsteen and this year's Beyonce/Destiny's Child surprise reunion for some of the more recent headline grabbers (and all for different reasons). But it is not just the big musical turns that get people talking. The half-time ads have also become an integral part of the Super Bowl experience, with big brands competing on creativity (and media spend) to make a Super Bowl splash.
This year, however, something altogether more exciting happened when the lights went out. Literally. Shortly after Beyonce had completed her performance, half the stadium was plunged into darkness due to an electricity outage. The power failure lasted 34 minutes, which was more than enough time for several brands to take full advantage of the situation.
Quick on the draw was detergent brand Tide, which ran a blackout-themed ad on its Twitter feed.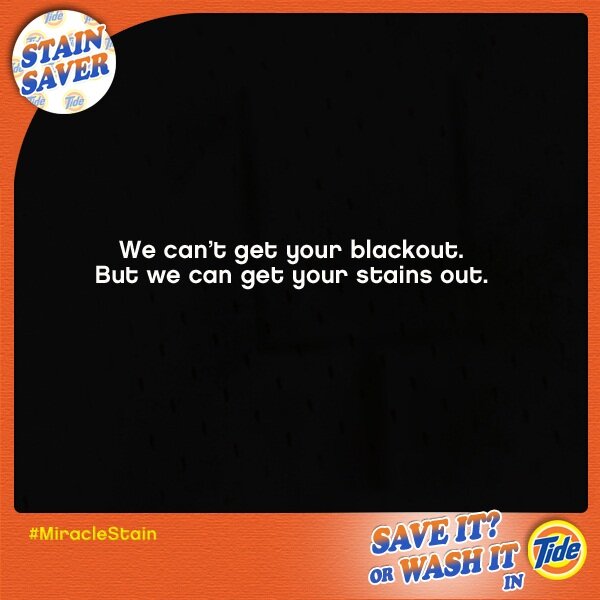 This is a great example of newsjacking, a term first penned by David Meerman Scott. As Meerman Scott notes, newsjacking is "the process by which you inject your ideas or angles into breaking news, in real-time, in order to generate media coverage for yourself or your business."
The immediacy of breaking news in the digital age, combined with the manner in which such news becomes part of the public discourse through social media means that brands need to be on point 24/7 and be aware of conversations — whether about the brand itself or other trending news — that are circulating.
In an interview with industry publication AdAge, an Oreo spokesperson said the brand was able to make a quick decision on airing the ad was because it was an official sponsor and so was monitoring conversations across social media. As this shows, newsjacking at its very best requires not only great creative thinking, but also a savvy approach to media consumption and distribution
Asia has its own high-profile newsjacking example. Following the last-minute withdrawal of China's star athlete Liu Xiang at the 2008 Beijing Olympics, Nike (one of the many brands Liu endorsed) produced the ad below, which ends with the tagline 'Love sport even when it breaks your heart' and ran the print execution within 24 hours of Liu's dramatic departure from the Games.
Although cynics — and there were  many — suggested the ad was perhaps not as spontaneous as first appeared, full credit to the agency Wieden & Kennedy for managing to turn a major sporting disappointment into a branding opportunity. The same agency tried something similar for its client at the 2012 London Games, but it felt more contrived and less of a newsjack.
Despite the success of the Oreo ad, there is need for caution. While newsjacking may seem a low cost way to break through the marketing and news clutter, it is also an easy tactic to get spectacularly wrong. For one thing, not all news stories are ripe for newsjacking, as this example from the recent bushfires in Australia shows. Furthermore, there has to be some genuine affinity between the brand and the news; a real point of connection. Finally, there is the need for a clever idea. Without the creative breakthrough, all the social and news monitoring in the world will count for nothing.
Still, the lesson to be drawn from Nike, and more so Oreo and Tide, is that marketing and communications is now firmly a real-time discipline. News and related conversations exist in real time; brands need to make sure they are communicating in real time as well. For those in the PR space in particular, with experience in following and responding to news agendas, newsjacking is something that needs to be taken seriously.
Disclaimer: Oreo is a Weber Shandwick client

Michael O'Neill is digital managing editor, Asia Pacific, at Weber Shandwick