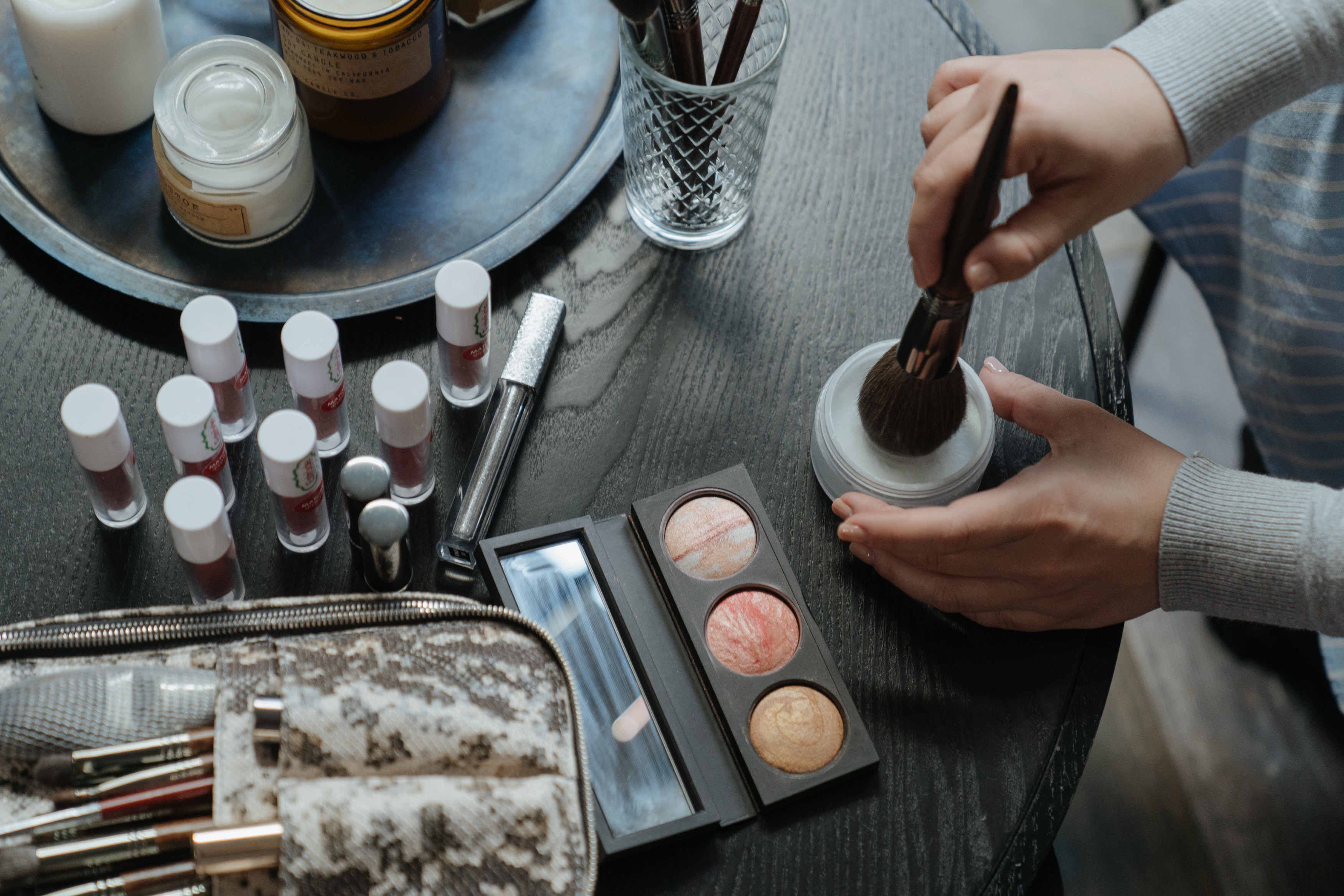 Recovery Insights: Beauty
Each week, Weber Shandwick's COVID-19 Asia Pacific Recovery Report shares the strategies, perspectives and case studies of the COVID-19 era. With Recovery Insights, we examine how a specific sector or industry is tackling the many challenges of pandemic recovery in the Asia Pacific region. Today, exploring how the Asia Pacific beauty sector is transforming in the wake of 2020.
With masks remaining an aesthetic fixture, fashion authority Vogue has identified 'dewy skin with an emphasis on eye makeup' as one of the top beauty trends of 2021. As a result of extended hours on video calls, our 'upper third' appearing on the screen will continue to attract scrutiny.
Clean beauty going strong  
The global sales of natural and organic personal care products are estimated to have grown to US$12 billion in 2020, according to Ecovia Intelligence, with Asia contributing the highest growth. Local brands are launching natural and organic products to address growing demand for clean beauty goods.
According to ingredient manufacturer DSM, beauty will focus on making the user feel good rather than solely looking good, with additive and toxic free beauty growing in popularity. Consumers are looking for products which have been proven to be safe and which align with recently developed habits like mask-wearing and frequent hand-washing.
New horizons 
With skincare continuing to be a major consumer growth area on the back of COVID-19, one Singapore-listed lifestyle brand has expanded into beauty through investments in cosmetic lines in Malaysia and Singapore.
According to Euromonitor, Vietnam's social media engaged and emerging middle class presents an untapped market for beauty offerings, particularly male-centric beauty products and professional hair care replicating the salon experience.
Hair styling remained a key area of interest for Australia in 2020, with the search query "short hair styles" being searched on Google more than 605,000 times.
Meanwhile, 81% of consumers in Thailand surveyed by the Hong Kong Trade Development Council shared that, over the next three years, they expect to spend more on skincare and cosmetics.
A major Japan personal care multinational has reported that Southeast Asia shoppers currently make up 33% of its net sales, with that number likely to grow to 40% in the next five to eight years.
To leverage the growth, the company plans to introduce new brands, expand sales channels, and target rising affluent consumer demographics in the region. It will also focus on developing products aligning with regional needs such as weather-related skin concerns.
Going under the knife 
Many in South Korea is rushing to undergo cosmetic surgeries "before people start taking off masks when vaccines become available in 2021." One of the market's leading plastic surgeons has shared that many people spent their emergency stimulus payment from the government at hospitals and clinics, boosting revenue in the third and fourth quarters of 2020.
The world capital of cosmetic surgery, South Korean spending contributed significantly to the global industry growing by 9.2% year-on-year in 2020, with the sector expected to hover around US$11.8 billion by 2021.
Unable to visit Malaysia and Thailand for cheaper cosmetic treatments, cost-conscious Singapore citizens are choosing to visit local clinics for treatments, with eyelid surgery being of particular popularity in the wake of more time spent on video calls.
Thousands of beauty industry workers in Hong Kong SAR have appealed to the government against extended business closures since 10 December 2020, citing the absence of COVID-19 clusters within the sector.
Beauty parlours were entitled to a one-off allowance of between HK$30,000 (U$3,869) and HK$100,000 (U$12,898) as part of the HK$6.4 billion ($826 million) coronavirus relief package announced in December but the allowance has proven insufficient for many operators.
Fighting 'maskne'
Many across Asia have flocked to dermatologists to seek treatment for mask-induced acne, or 'maskne'. A South Korea beauty brand was among the first to offer products targeting maskne, with other platforms and beauty brands following suit.
In India, an international brand has launched a localised acne fighting range that quells maskne. A Singapore brand, meanwhile, has introduced a plant-based anti-bacterial facial mist to address maskne.
Dermatologists also highlight that it is important for patients to distinguish between maskne and 'maskitis', a term referring to skin rashes. Alternatively, lifestyle magazines recommend usage of lightweight fabric such as cotton, satin or silk for masks as these enable the skin to more easily breathe than other materials.
Methodology  
Media analysis of stories covering Australia, Cambodia, Hong Kong SAR, Japan, Malaysia, Macau SAR, New Zealand, Philippines, Singapore, South Korea, Taiwan, Thailand, and Vietnam from 4 January to 4 February 2021.
This briefing was prepared by Weber Shandwick's Insight & Intelligence team in Singapore.
For more insights, case studies, and data on recovery efforts throughout the Asia Pacific region, subscribe to Weber Shandwick's COVID-19 Asia Pacific Recovery Report.
---