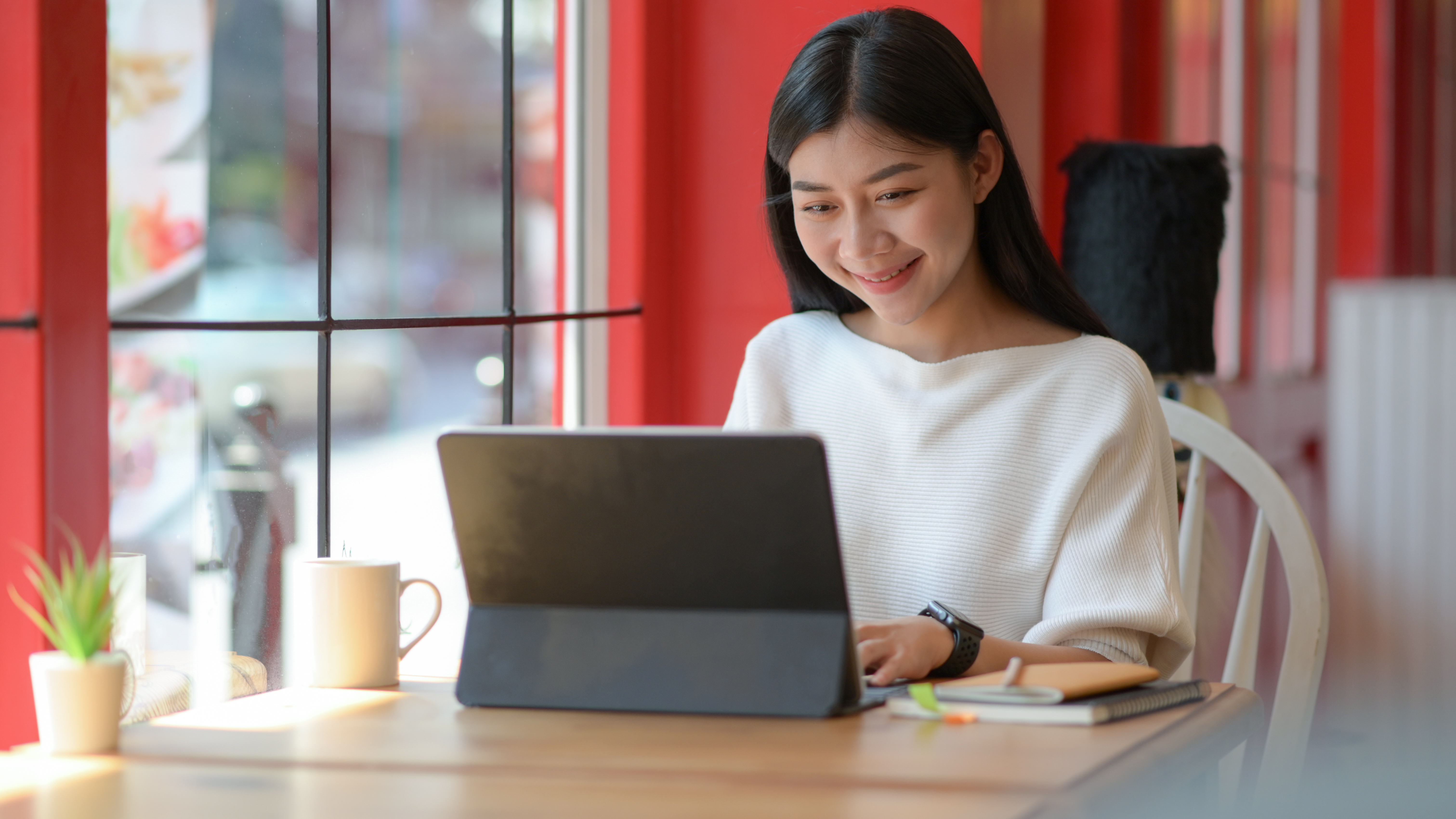 Cultural Continuity in Crisis
COVID-19 has had a devastating impact on organisations and their people. United Minds' regional head, Ian Rumsby, argues that cultural continuity must be prioritised as business transformation agendas are re-assessed.
This article originally appeared in the Business Times 
The shock is palpable. A global, collective anxiety that, for the most part, has left billions of people stunned, disorientated and struggling to make sense of what's happening around them.
It is in such times of national and global crisis that we instinctively look to governments for leadership. And yet the common sentiment is that few governments outside Asia have truly stepped up to the mark early enough. Information has been lacking, communication has been poor and there is little in the way of clarity as to what an 'exit' strategy might look like. Waiting at home is not a strategy.
The fundamental challenge that all governments face in communicating with an entire population is rarely a logistical one. It is that they are asking, first and foremost, for people to trust them. Without that trust, people's compliance and cooperation is driven by fear and uncertainty. That is unsustainable.
The trust deficit in government, media and institutions is now well understood. And as confidence in traditional sources of information fades, so the role of organisations as places where shared values are embraced, open discourse encouraged and collective innovation incentivised, has transformed the employer/ employee dynamic.
The resulting culture of transparency has changed our relationship with the companies we work for. Faced with today's challenges, the nature of that relationship will be tested in a way that we are unlikely to see again in our lifetimes.
The accelerated growth of employee need and expectation comes at a time when businesses face unprecedented stress. Some sectors are witnessing mass unemployment at a rate not seen since the Great Depression. There is an instinctive and understandable urgency for organisations to manage the immediate, not the future.
But business leaders have to rebalance those priorities. Recovery planning now will ensure organisations are far better equipped to design a future in which they have greater potential to flourish.
Stabilising and consolidating culture is a key part of that. The repercussions of allowing employees to disconnect from that culture – commoditising their relationship with the organisation – will have a profound effect on the ability of the business to return to optimal performance, quickly.
So what do business leaders need to do as they work to not only retain an engaged, albeit remote workforce, but to build a culture of resilience primed to face the challenges and opportunities ahead?
Consistent with our experience, we see nine key focal points that will minimise collateral culture damage and, crucially, reassert trust in leadership in such difficult times.
Reprioritise
Clarity of purpose and vision has long been the classic axis of culture transformation programmes. That has quickly evolved, becoming more tangible through a greater focus on the psychological wellbeing of employees. Organisations must ensure they follow their purpose and value with heightened diligence at this time, applying them first and foremost to employees. Know employee concerns and respond to them with visible urgency.
Consciously Communicate
Over-communication is as ineffective as no communication. People need clear, consistent advice about what's happening, why and what that will mean. Don't sugar-coat it. Don't speculate either. Build and foster a single source of truth that is a constant, reliable channel for important updates that employees trust. Significant updates must come from the CEO, but should use the same channel, reinforcing its relevance and value.
Understand Multiples
In times of crisis, the impact of every communication multiplies exponentially. Today, employees are acutely attuned to what is being said and the sentiment behind every word. The smallest inference can be misconstrued and amplified. Leadership demands clear, unequivocal language that leaves no room for adapted interpretation. There is no room for ambiguity.
Reinforce Social Norms
We are creatures of habit. Keep specific scheduled meetings locked in and encourage 'water-cooler' catch-ups with colleagues through virtual platforms. Balance that with the demands of a more visibly empathic culture. The increased burden on people as they juggle home schooling, working from home and, sometimes, manage less personal space means accommodating flexibility across the working day. Don't over-engineer an empathy-culture. But do remember that the small stuff matters.
Foster Collaborative Problem-Solving
A crisis of this scale and magnitude has forced a new way of working that would have otherwise taken years to evolve. Embrace it. In the past fortnight, we have seen virtual engagement transform the dynamics between leadership teams, and give employees the motivation to reach beyond their preferred employee groups. The collective need for meaningful interaction is creating an appetite for collective innovation. It is leadership's responsibility to fuel and sustain that urgency.
Create Sharable and Positive Experiences
Culture is born of human interaction which demands shared experiences across teams. Find reasons to surprise people and recognise positive wins, be they new customer or client assignments or performance excellence. Most of all, be imaginative in the experiences you create and encourage others to contribute to those experiences. Recognise too that the tone and taste of every engagement needs to be respectful of the personal and professional challenges employees face.
Build Sustainable Support Programs
Avoid opportunism. Any initiative designed to promote the organisation's involvement in tackling community needs must be grounded in long-term commitments to what will be a long-term need. Internally, ensure that atypical solutions designed to retain business integrity – e.g. revised HR policies, inter-business support – actively demonstrate how values are guiding your decisions.
Develop Deliberate Transformation Agendas
Organisations will need to shift and accelerate areas of business strategy, acknowledging vulnerabilities and the fact that change to future operations is inevitable. But leaders must be deliberate in their transformation agenda. Act on what you know, and build recovery frameworks around possible outcomes.
Articulate a Vision for a Positive Future
The future remains uncertain, but this crisis will eventually pass. Employees need to be reminded of that fact. That does not justify a 'we'll be fine' approach. Use this period to scenario plan about adjacent possibilities in areas of customer service, operational structure, product and service design and business transformation. And, importantly, bring employees into that discussion.
Fostering cultural vigilance is now a priority. COVID-19 might be a global issue but it's impact on people, organisations and nations is far from universal.
Our own recent research into perceptions of employer response in the US* suggests some organisations are taking note. Surveying the opinions of more than 1000 people, 79% of respondents said their employer put safety first, up from 54% two weeks prior. And of those who received information and updates from the organisation, 88% were more likely to feel their employer put safety of workers above profit, compared to those who did not receive employer information (43%).
Leaders need to understand how employees are responding and act to ensure the cultural continuity of their organisation is not compromised. To achieve that, communications need to be deliberate, transparent and timely, and designed to both inform and inspire.
Failing to do so will accelerate the loss of employee trust and goodwill making recovery, when it comes, far more challenging than it needs to be.
*United Minds, Weber Shandwick and KRC Research conducted a national survey among 1,004 Americans, 18 years of age and over, from March 16 to 18, 2020 to ask how they feel about the COVID-19 pandemic, precautions they're taking, confidence in medical and healthcare facilities and organizations and support from their employer. The survey, conducted online, is demographically representative of the U.S. adult population. More results from the survey can be found here.
If you'd like to talk to us about anything related to COVID-19, please reach out to us here – enquiryapac@webershandwick.com.
---