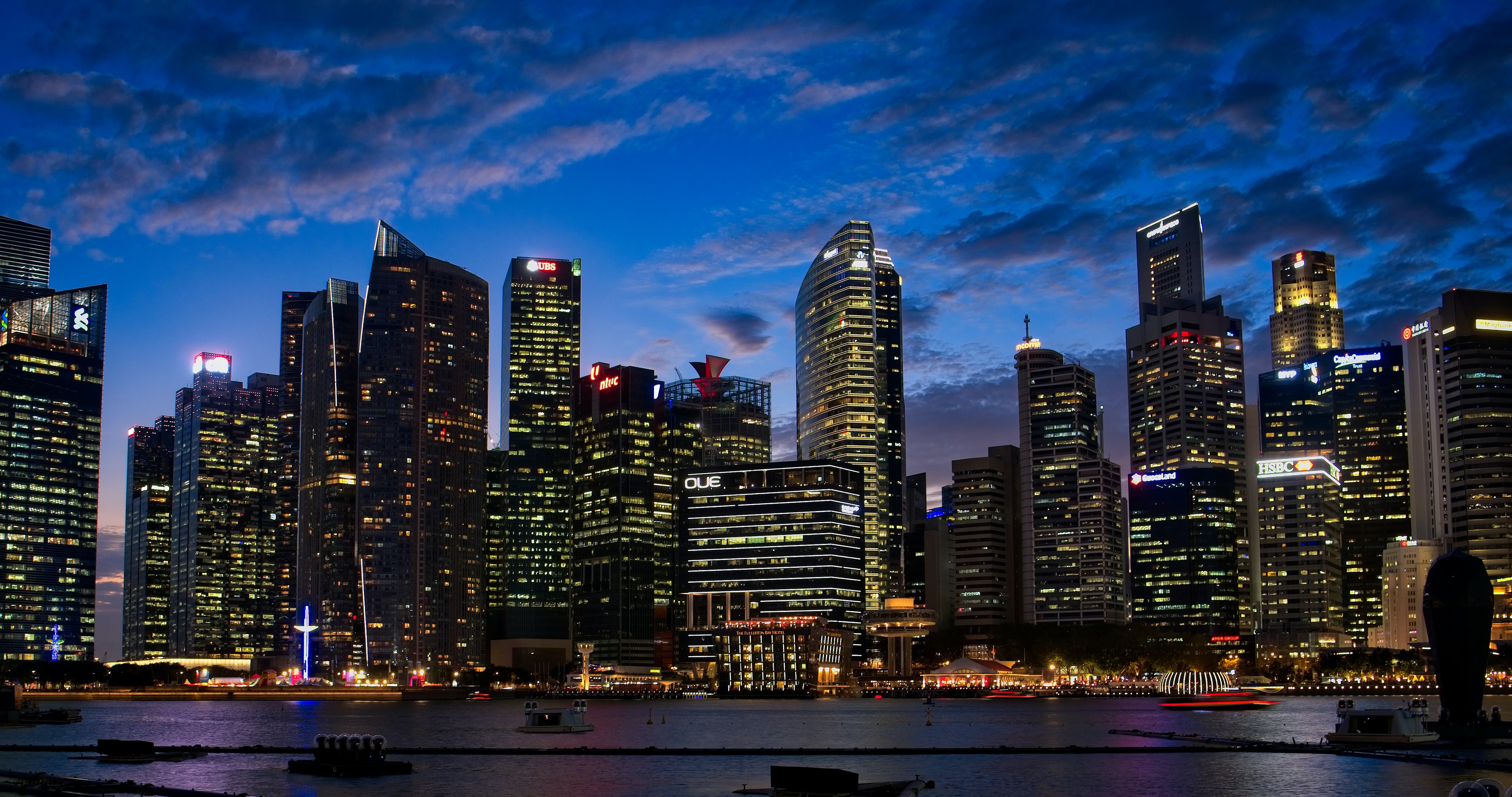 Each week, Weber Shandwick's APAC Intelligence Bulletin shares the key developments shaping business sectors and markets throughout the Asia Pacific region. Today, collating the key developments impacting the Asia Pacific hub market of Singapore.

Singapore's 'exit strategy' for the pandemic and its impact on APAC
Strengthening connections between Singapore, the UK, Australia, Vietnam, Indonesia, South Korea, and New Zealand
Investors looking to benefit from Singapore's strategic navigation of the pandemic
Obstacles in the country's future include widespread workforce unhappiness and rising cybercrime
One of Asia Pacific's most crucial business and travel hubs, Singapore is currently poised to play a vital role in the recovery and rebuilding of the region's economic infrastructure.
Against original expectations of contraction, Singapore's economy grew by 1.3% in Q1 2021. Recent research conducted by the Monetary Authority of Singapore has forecast 6.5% growth by end of the year. Leveraging the market's economic recovery, the government is increasing the country's vaccination rates (already third-highest in Asia) and strengthening regional and global partnerships.
Delivering an average of 40,000 vaccine doses a day in March, the government has committed to increasing the number to 80,000 doses a day in the coming weeks. Also distributing medical devices to homes to boost COVID detection and launching a SafeEvent certification for the hospitality and entertainment sectors, the vaccination plans are part of a larger 'strategic exit' from the pandemic.
Partnerships and networks
As part of the government's planned return to normalcy, partnerships are being explored with other markets across multiple arenas. Travelling to Singapore in June for a formal Singapore-Australia leadership meeting, for example, Australia's Prime Minister officially committed to developing a travel bubble between the two countries in the near future.
In the past month, the Singapore government has also re-affirmed its defence ties with Indonesia, brokered a new financial partnership with the United Kingdom, and committed to setting up digital economy agreements with Vietnam. South Korea is hoping to explore a bubble with the country, and Singapore's flagship airline has suggested a travel bubble arrangement with New Zealand.
New investor priorities
The market's economic growth and strategic pandemic management has facilitated greater interest from international investors and organisations. Since the Singapore government released a COVID-safe framework for events and conferences in July 2020, over fifty conferences have been held in the country, for example.
One of the world's leading semiconductor manufacturers, meanwhile, has just invested US$4 billion in Singapore in hopes of fighting the global microchip shortage. A Singapore-based dental startup has also recently secured US$40 million in seed funding. One of Asia's most popular investor apps has targeted Singapore as its key entry into the larger Southeast Asia region.
Challenges and obstacles
As with any other market, Singapore is negotiating a period of upheaval and change. Even against the growth and investment of the market, new complications are emerging. A recent survey found, for example, that, with 50% of those surveyed claiming to be unhappy in their workplace, Singapore has the unhappiest workforce in the world.
A global study has also found that Singapore firms are especially vulnerable to cyberattacks, with many paying ransoms to cybercriminals only to suffer additional attacks and irreparable damage to company data. In a global ranking of market competitiveness, Singapore recently slipped from first to fifth after ranking first in both 2019 and 2020.
Methodology  
Media analysis of stories covering Australia, Cambodia, Hong Kong SAR, Japan, Malaysia, Macau SAR, New Zealand, Philippines, Singapore, South Korea, Taiwan, Thailand, and Vietnam from 1 June to 1 July 2021.
This briefing was prepared by Weber Shandwick's Insight & Intelligence team in Singapore.
For regular intelligence on the Asia Pacific region's many business sectors, subscribe to Weber Shandwick's APAC Intelligence alerts.
---