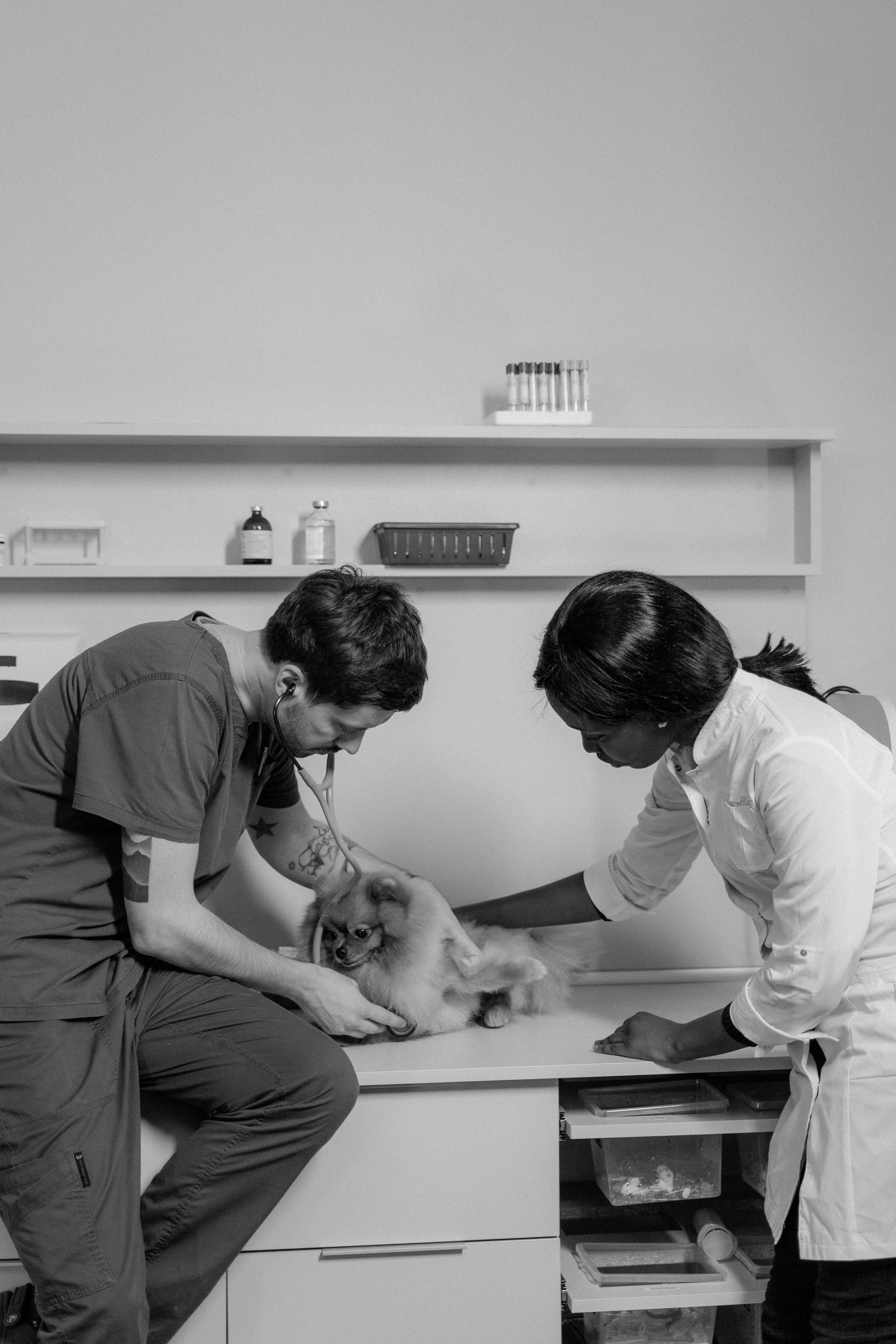 Bulletin: Pet & Companion Animal Health
Each week, Weber Shandwick's APAC Intelligence Bulletin shares the key developments shaping business sectors throughout the Asia Pacific region. Today, exploring the current challenges facing pet and companion animal healthcare in APAC.

The increased importance (and application) of pets and companion animals
Shortages in pet accommodation, pet food, and veterinary professionals
New brands and technologies facilitating new pet care offerings
A future of veterinary telehealth, nose print identification, and smart bowls
With the pandemic simultaneously placing increased focus on wellbeing, mental health, and the need for companionship, healthcare for pets and companion animals is currently negotiating a protracted period of upheaval and disruption.
Individuals, communities, companies, and governments are all contending with a sudden shift in needs, expectations, and behaviours around companion animals – endeavouring to both leverage the increased investment in the sector and sidestep the potential pain-points of the rapid growth.
The crucial importance of pets
Recent predictions suggest the global pet food market will grow to over US$118 billion in value by 2025 and the value of global pet supplements market will likely double by 2027. The growth is representative of an era that is seeing an increase in pet adoption and an increase in the perceived value and benefits of animal companionship in the wake of the pandemic.
Experts from the University of Kashmir have recently argued that pets could help significantly mitigate the impacts of widespread mental illnesses in the Kashmir region like post-traumatic stress disorder (PTSD). News reports in The Philippines have highlighted the vital role pets have played in helping local populations negotiate the stress of the pandemic.
The increased focus on the potential health benefits of pets is gradually leading to increased attention for applications besides traditional pet ownership. In Australia, one of the country's state government departments has also recently come under fire for securing a therapy dog for the office. For the past four years, the same department has employed therapy dogs to help calm traumatised witnesses ahead of and during their testifying in court proceedings.
Critics have questioned the cost and utility of the therapy dogs in the department. A newly concluded three-year study by Washington State University, however, recently found that petting a therapy dog delivered cognitive and wellbeing benefits to stressed students for weeks after the interaction – delivering more stress relief to test subjects than any other approach made available to students.
Healthcare infrastructure challenges
Unfortunately, such a widespread increase in interest surrounding pets and companion animals has combined with the pandemic to concurrently place untold stress on the supporting animal healthcare infrastructure of the Asia Pacific region. A number of factors are resulting in record numbers of animals being sent to animal shelters, for example.
In India, individuals and families testing positive for COVID-19 are sending their pets to shelters while they complete their quarantine periods – typically only picking up pets after the family has recovered. Many pets have been left homeless after their guardians died from the virus. Exacerbating the issue, many shelters have lost funding after lockdowns led to reduced donations.
In New Zealand and Australia, competitive rental markets and tenancy legislation limitations have led to many giving up their pets at shelters after being unable to secure pet-friendly accommodation. Across the majority of both countries, landlords have the right to prohibit pet ownership and refuse tenants on the basis of pet ownership.
Alongside over-taxed accommodation resources like closed or over-populated shelters, pets and pet-owners are similarly contending with shortages of veterinary professionals. Professionals in India, Malaysia, Australia, and New Zealand have all recently highlighted the poor working conditions and lack of personnel in their respective veterinarian sectors.
Many of the shortages stem from border closures and lockdowns preventing easy relocation for professionals. As a result, veterinary telehealth is becoming an increasingly popular service. The sector is expected to grow by nearly 20% globally by 2030; with Japan, China, India, and Australia expected to be the key Asia Pacific growth markets.
The same border restrictions and lockdowns that have left veterinary services under-resourced have also led to supply chain issues around pet food, resulting in shortages in many of the same markets.
In The Philippines, neighbourhoods have come together to form community pet food pantries for animals and families in need of free pet food.
Australia's two largest retail grocery chains have both launched major pet food product lines and campaigns in the past month in response to the demand.
New interest and new solutions
The stress and growth of the animal healthcare sector is leading many brands and organisations to adopt or launch new strategies around pets and pet care. For example, multiple brands in Malaysia have recently announced pet insurance offerings – with one brand allowing consumers to purchase their pet insurance entirely online.
Elsewhere, markets are embracing new technologies to manage the bourgeoning interest in pet healthcare. In China, a nose print identification system for dogs is being feted as a new solution for improving pet tracking, identification, and care. The experts behind the system claim it's algorithm can identify a pet by their nose print with 99% accuracy.
One of the world's leading pet food suppliers, meanwhile, has announced the launch of a Smart Bowl, designed to allow pet owners to better understand and cater to the nutritional needs of their pets by applying ongoing analytics and measurement to their pet's feeding habits.
Methodology  
Media analysis of stories covering Australia, Cambodia, Hong Kong SAR, Japan, Malaysia, Macau SAR, New Zealand, Philippines, Singapore, South Korea, Taiwan, Thailand, and Vietnam from 20 April to 20 May 2021.
This briefing was prepared by Weber Shandwick's Insight & Intelligence team in Singapore.
For regular intelligence on the Asia Pacific region's many business sectors, subscribe to Weber Shandwick's APAC Intelligence alerts.
---